[ Wyoming Supreme Court ]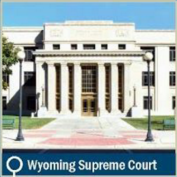 The goal of providing tours at the Wyoming Supreme Court is to educate youth about the judicial system in Wyoming. A typical tour will consist of a presentation from one of the Justices and a visit to the Court's Judicial Learning Center.
A typical visit for 20 students lasts approximately one hour and includes a 30 - 45 minute presentation by a Wyoming Supreme Court Justice and a 20 - 30 minute tour of the Judicial Learning Center. When booking a visit you may select from two options as follows:
Option 1: Presentation by a Wyoming Supreme Court Justice (approximately 30 - 45 minutes) in the courtroom and a tour of the Judicial Learning Center. (approximately 20 - 30 minutes). We cannot guarantee that a Justice will be available for all visits, but will try to accommodate requests when possible.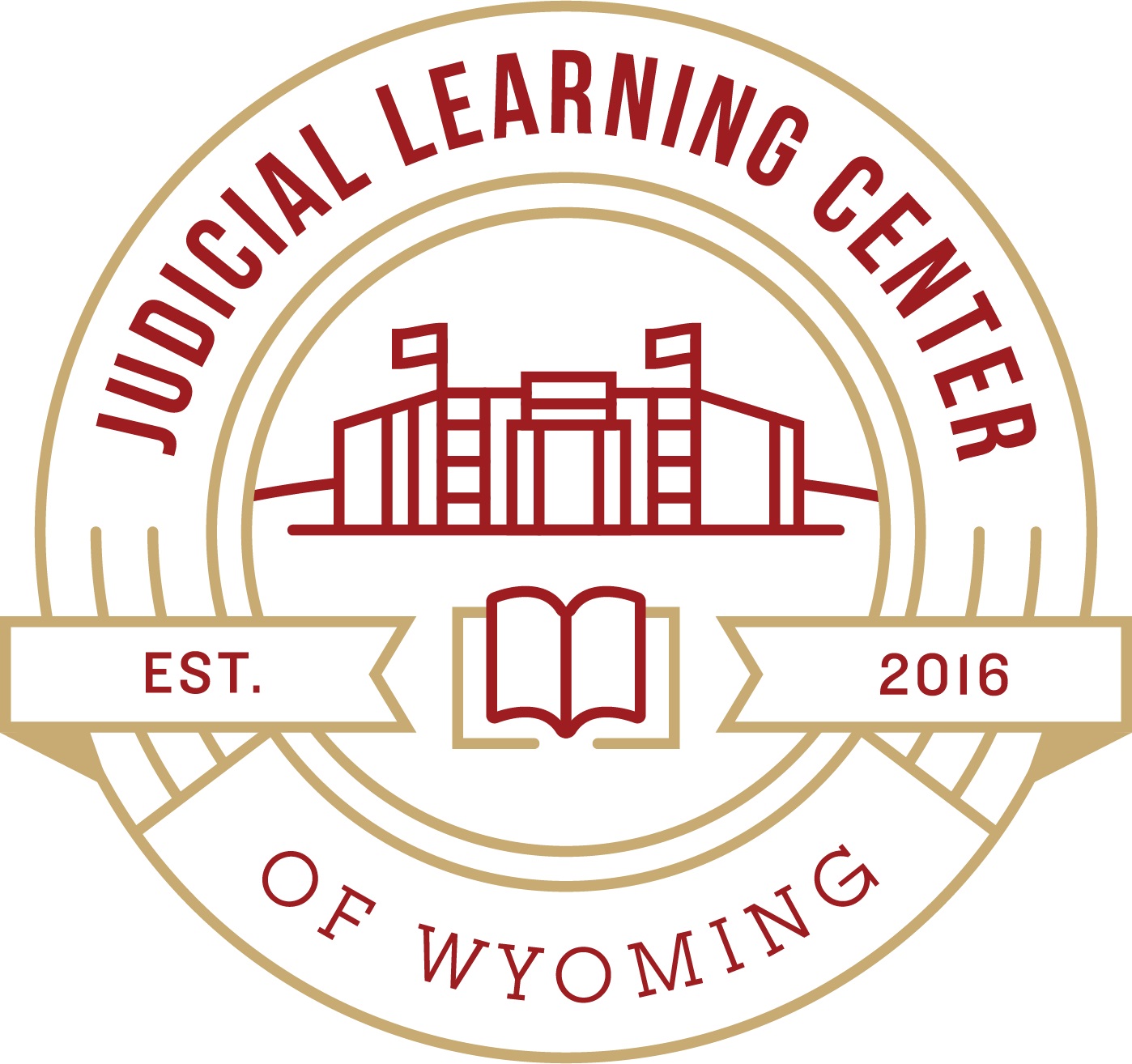 Option 2: Judicial Learning Center Visit Only (30 - 45 minutes). Teachers may reserve the Judicial Learning Center and conduct a self-directed visit.
The Wyoming Supreme Court opened its Judicial Learning Center on January 9, 2017. The center includes interactive exhibits to teach students about the importance and meaning of the Rule of Law. Exhibits highlight Wyoming's unique and significant contributions to our country's legal system. Understanding the law can be difficult. The center provides a fun and interactive environment to promote education about important legal concepts.
The center includes the following exhibits:
Judicial Milestones: A 40-foot exhibit, composed of 3 foot panels and LED screens, highlights the important historical milestones in Wyoming's legal history;
Hear From a Judge: Wyoming judges answer questions and tell unique stories about 1 of 5 themes, including Landmark and Historic Wyoming Court cases. Visitors will hear and see videos of each judge's story through an interactive kiosk;
You Be The Judge: This interactive exhibit provides 3 case scenarios (criminal, civil custody, and contract dispute) and visitors must make the final decision in the case after hearing all the evidence;
Wyoming Map: Visitors will learn about Wyoming's judicial court districts by exploring an interactive map of Wyoming on a simple and intuitive touch screen interface;
Rule of Law Theatre/Exhibit: The Center includes a theatre room where a fast-paced, fun-filled introductory film is played to demonstrate the difference between the Rule of Man and the Rule of Law. The film features local actors, including several attorneys; and
Other exhibits include: Four Pillars of the Rule of Law, What it Takes to Be A Judge, and Assembling the Rule of Law.
Wyoming Supreme Court
2301 Capitol Avenue, Cheyenne, WY 82002
Contact Person: Matt Swift, State Law Librarian
Phone: (307) 777-8564
E-Mail: mswift@courts.state.wy.us
Website: http://jlc.wyo.gov
Average length of visit: 30 minutes – 1 hour